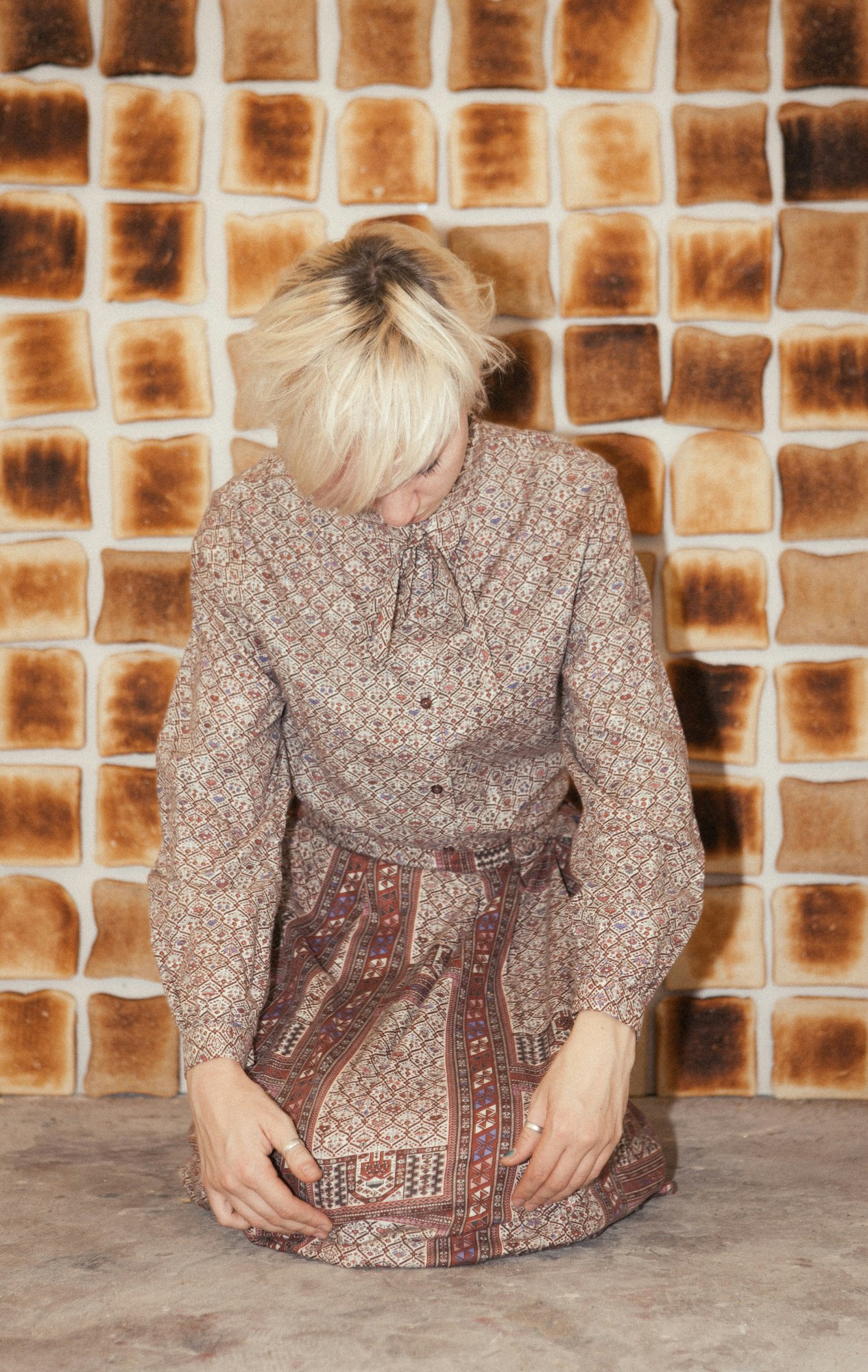 Emma is an award winning set and costume designer working in London. Having started her career in architecture she uses her spatial and draughting skills to explore her fascination with 3D and 2D design and performance. Her work comprises many elements of design including fashion, illustration and sculptural installation.

In 2011 Emma was awarded the prestigious Linbury Prize for Stage Design with her production Roy Orbison in Clingfilm at the Royal Opera House. Emma has also been a JMK finalist 3 times and once as runner-up in 2014 with director Kim Pearce.
Emma has designed worldwide including venues such as Royal Opera House, RSC, Young Vic and Pyramid Stage Glastonbury.
As well as designing Emma has run theatre workshops with the National Theatre, RSC, the Tricycle and Young Vic. Emma is also part of Store, a London-based association of artists, architects and designers, who promotes an educational programme of art and architecture courses, wide-ranging public events and exhibitions, and a socially engaged design practice. Their work can be found here www.storeprojects.org
Emma is represented by Alexandra Cory at Berlin Associates alexandrac@berlinassociates.com // +44 (0) 207 632 5283 // www.berlinassociates.com

For dance Emma is represented by Assis Carreiro contact@assiscarreiro.com // +44 (0) 787 941 5882 // www.assiscarreiro.com
Alternatively you can contact Emma directly emmabaileydesigner@gmail.com // +44 (0) 798 005 4582